Transformation of the Day: Rikke lost 60 pounds. We have been following her journey since 2018. She has figured out how to maintain her success long term by being consistent with healthy eating habits, exercise and lots of patience. She has lots of wisdom and insights to share so check out her story.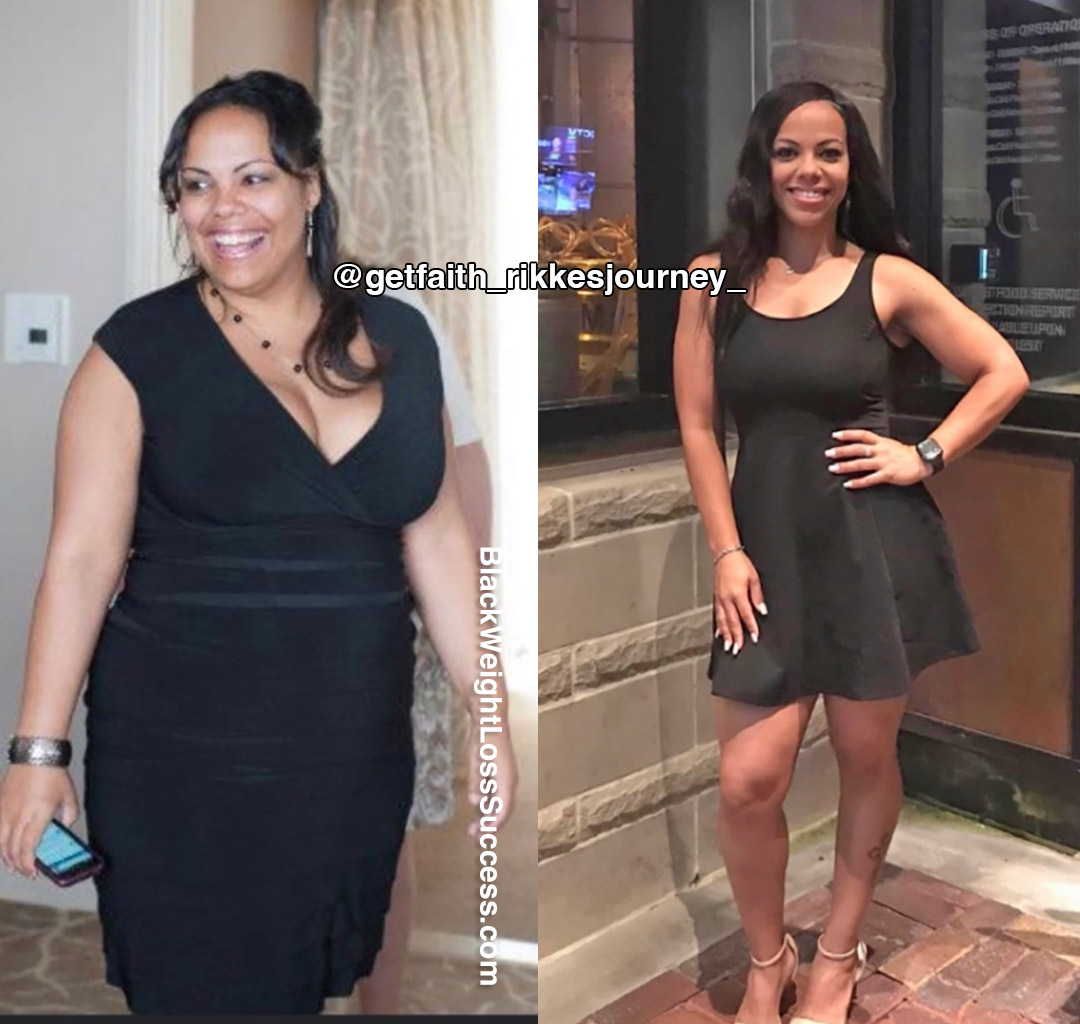 What was your motivation? What inspired you to keep going, even when you wanted to give up? 
I would be lying if I said I didn't start and give up for years. I did. After my divorce, I was in a low mental space. I was so depressed about how I allowed myself to get so overweight. I used to love shopping for clothes, but once I started gaining so much weight, I no longer enjoyed it. 
I wasn't overweight as a teenager, but I kept gaining more weight once I started having kids because of my bad diet and lack of exercise. I was tired and unhappy and felt uncomfortable in my own body. 
I was following many different weight loss transformation accounts on IG, and I was so inspired. So I decided to make my own weight loss journey page. I thought that going public with my weight loss journey would help me stay disciplined.  
How did you change your eating habits? I started eating in a calorie deficit. I also used an app called MyFitnessPal to log everything I ate, including calories from drinks and even mayo, salad dressing, and things of that nature. I logged everything as best as I could. The app helps you know how many calories you're consuming each day and tells you know when your daily calorie intake is done. It really helped me stay accountable. 
No foods were off-limits. I just made sure to stay in a calorie deficit. You get more food if you choose higher volume lower calorie meals most of the time. For example, I would fill more than half my plate with my favorite veggies. I also allowed myself to have one treat meal of my choice weekly. 
What did your workout routine consist of? How often did you work out? For the first 30 days, I literally worked out for 30 days straight with no days off. I took a picture every day at the gym and posted it on my IG account to prove I worked out. There were days I ended up at the game at 9:30 pm to make sure I worked out that day. It was hell the first couple of weeks, but then I found myself looking forward to my workouts and actually getting excited. 
I started with mostly cardio. I had to watch YouTube and IG videos to learn how to use the weight machines, and then I slowly started adding weight lifting as well. 
What was your starting weight? It fluctuated from 210 – 215 pounds. I currently weigh 154 pounds.
What is your height? 5'4″
When did you start your journey? How long did your transformation take? My weight loss journey began on November 25, 2016. Every year on my weight loss anniversary, I dedicate a special post to my weight loss. The main reason I do this is that I want to show other people that it can be done. 
I am no one special. I never had a personal trainer. I'm just like anyone else. I used to look at other people's extreme weight loss stories and think, "I could never do that." I thought it was some unobtainable dream. I want to show others who are trying to lose weight that they can absolutely do it. I want to be a cheerleader for them. 
It took me one year to lose 60 pounds, and I've been maintaining it ever since. I've had many stumbling blocks over those years, but I made working out a lifestyle I enjoy. I still work out five days a week, and I actually enjoy it. It's my non-negotiable, just like brushing my teeth and going to work.
Is weight loss surgery part of your journey? I lost all my weight from diet and exercise. However, I did get an abdominal plasty (a.k.a. a tummy tuck.) I got this procedure done two years after my weight loss as a gift. After having four kids and losing 60 pounds, there was nothing I could do with all the loose skin. It was either live with it or remove it. I wanted to see all the hard work I had put in underneath the loose skin. I saved up for two years and paid for the whole procedure myself. I'm so happy with my results. I worked hard, and I deserved to do that for myself. 
What is the biggest lesson you've learned so far? That diet fads, tea tox, body wraps, and diet pills don't work. There are no quick fixes. You don't have to give up the higher-calorie foods you love to lose weight. You can have anything you want in moderation. They actually taste better when you don't eat them all the time. Also, whole foods, lean meat, fruits and vegetables are your friend. 
What advice do you have for women who want to lose weight? Tremendous progress comes from tremendous patience. Patience is everything! Patience is the reason why most people never stick to their goals. You are going to have to work day in and day out. This means that just because the scale doesn't go down that you stop going to the gym/ working out, you keep going…you stay patient. The more patient you are, the more likely you are to win.
Instagram: @getfaith_rikkesjourney_