Can you cook a delicious meal in five minutes? Oven roasted shrimp will change your mind on the definition of fast food.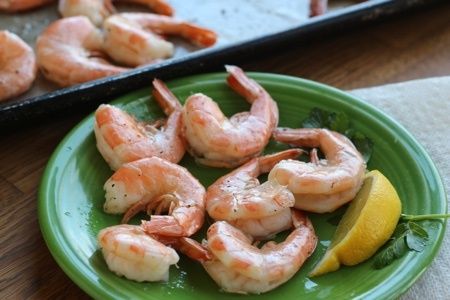 If you didn't have to heat your oven up to 400 F – this would be faster than any McDonald's hamburger. Of course, this is much tastier (if you are a fan of shrimp which I definitely am).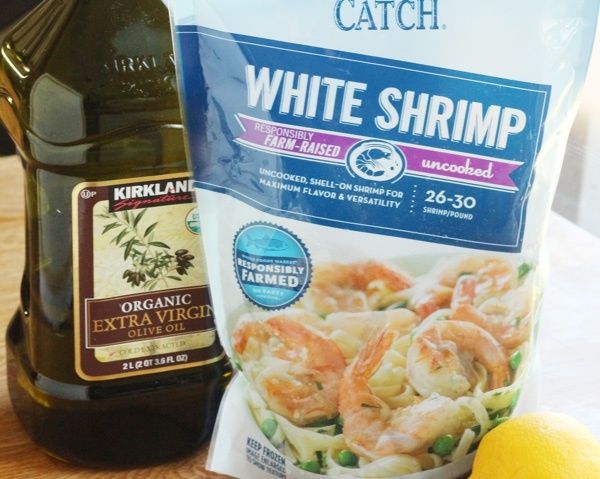 I created a shrimp fajita recipe in this post on How to Thaw Shrimp and pineapple and shrimp skewers
Roasted shrimp is low in calories (112 calories for four ounces) and a cinch to cook. These little buggers are nutritious too!
Four ounces of cooked shrimp serves up nearly half the DHA and EPA — omega-3 fats — you should be getting every day. Omega-3s reduce blood pressure and triglycerides (fats in the blood) and are one of the only nutrients that raise good HDL cholesterol.
Of course, shrimp are high in cholesterol but (as we have talked about with eggs) the amount of cholesterol in your food does not impact your overall cholesterol numbers.
The only deal with shrimp is that it can be hard to know which ones to buy. Two rules:
1. Always buy frozen shrimp. The ones that are at the fish counter were frozen and are now thawing in front of you. Unless you are buying them off the boat – stick to frozen.
2. Try to buy shrimp that has been harvested or farmed in such a way that doesn't ruin the environment.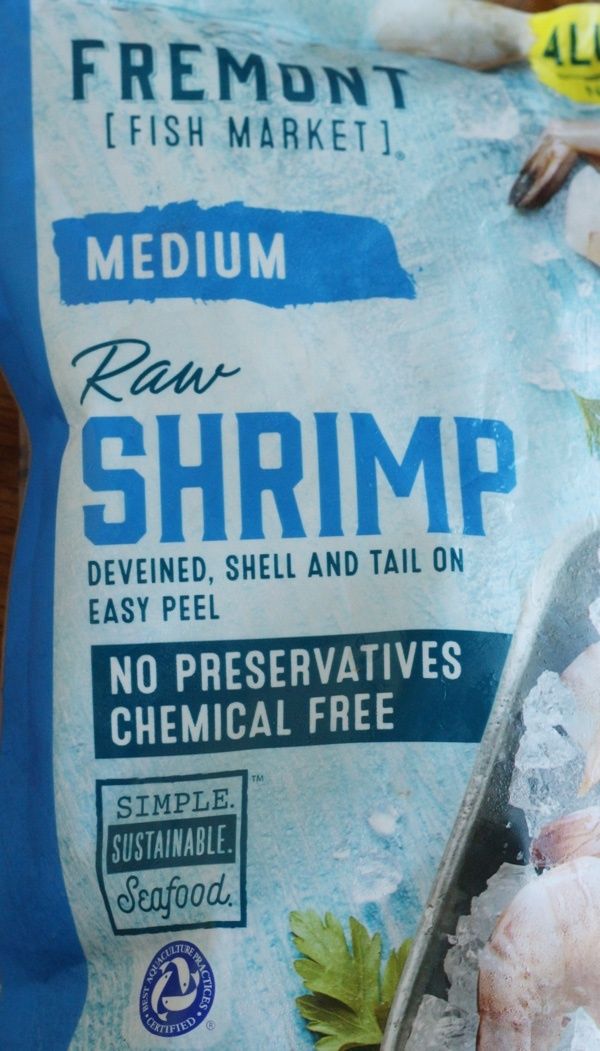 This Aldi shrimp along with the shrimp that I bought from Whole Foods alerts me to the "Best Aquaculture Practices" certification for the shrimp. I believe, since many were not buying farmed shrimp from Indonesia and Thailand, pressure was put on the industry to clean up. You can now find plenty of sustainable choices in the shrimp department.
The Monterey Bay Aquarium puts out a great website – Seafood Watch – and they now have an app for determining which seafood is best from an environmental perspective.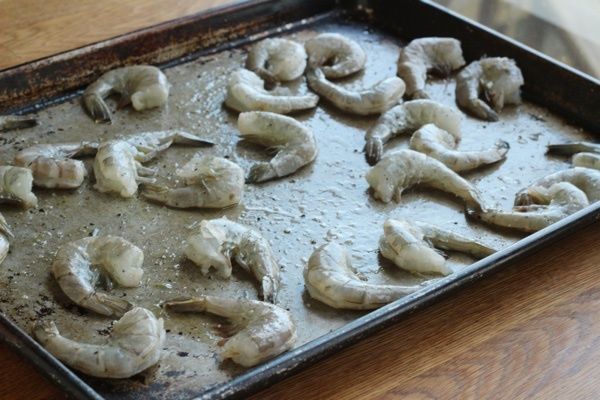 This recipe is so easy that it is worth finding great shrimp! All you do is toss it on a pan with a little olive oil and roast for FIVE minutes. Done!
I may be mistaken, but I believe they are more flavorful when cooked with the shells on. We can argue below!
I serve them with a slice of lemon and I find that peeling them makes me savor them all the more.
Do you eat shrimp? How do you cook them?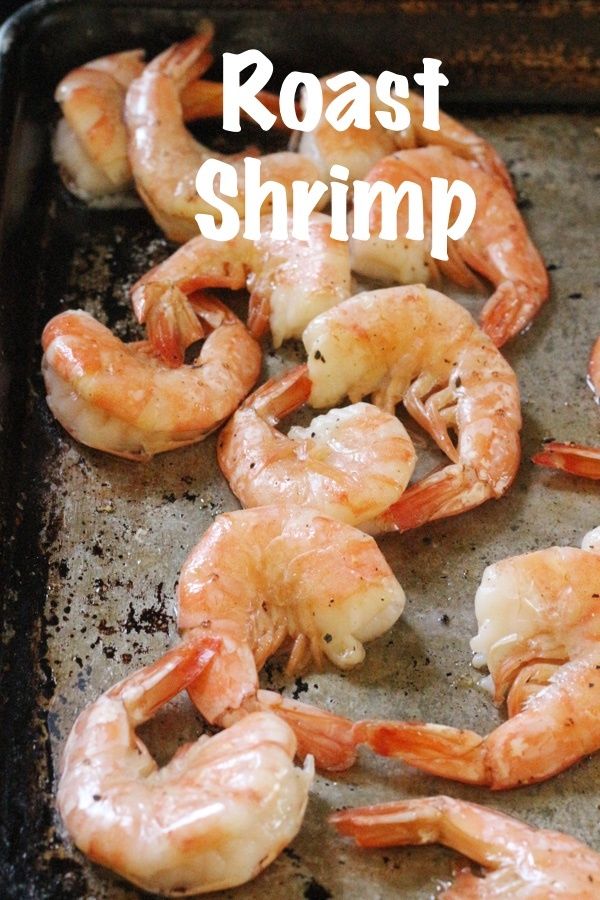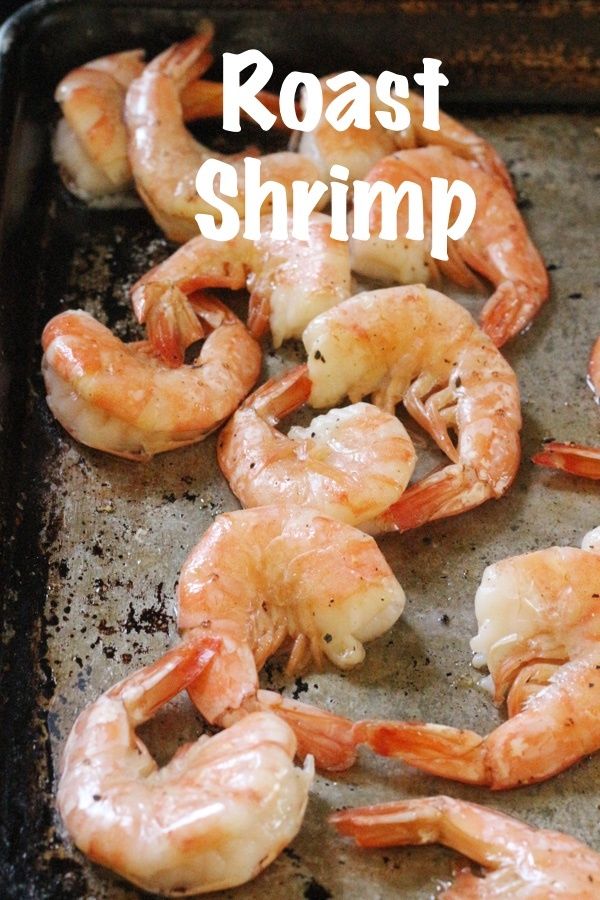 Roasted Shrimp Recipe
Makes 3, four-ounce servings
Ingredients
12 ounces medium sized raw shrimp, thawed
1 teaspoon olive oil
salt and pepper to taste
lemon slices (optional)
Instructions
Heat oven to 400 F. Put shrimp on pan and drizzle with olive oil. Salt and pepper them and cook for 5 minutes or until pink. Serve hot with lemon squeezed over them.
Nutrition Facts
For 4 ounces = 148 calories, 3.5 g fat, 0.8 g saturated fat, 1.7 g carbohydrates, 0 g sugar, 25.8 g protein, 0 g fiber, 277 mg sodium, Green 1. Blue 0, Green 0 WW SmartPts
Points values are calculated by Snack Girl and are provided for information only. See all Snack Girl Recipes
Other posts you might like:
---