If you are celebrating Christmas, I hope you are having the happiest of Christmas Seasons!
I saved the Jolliest mug for today! Good ole Dollar Tree.
Well, we went from this set up for 19……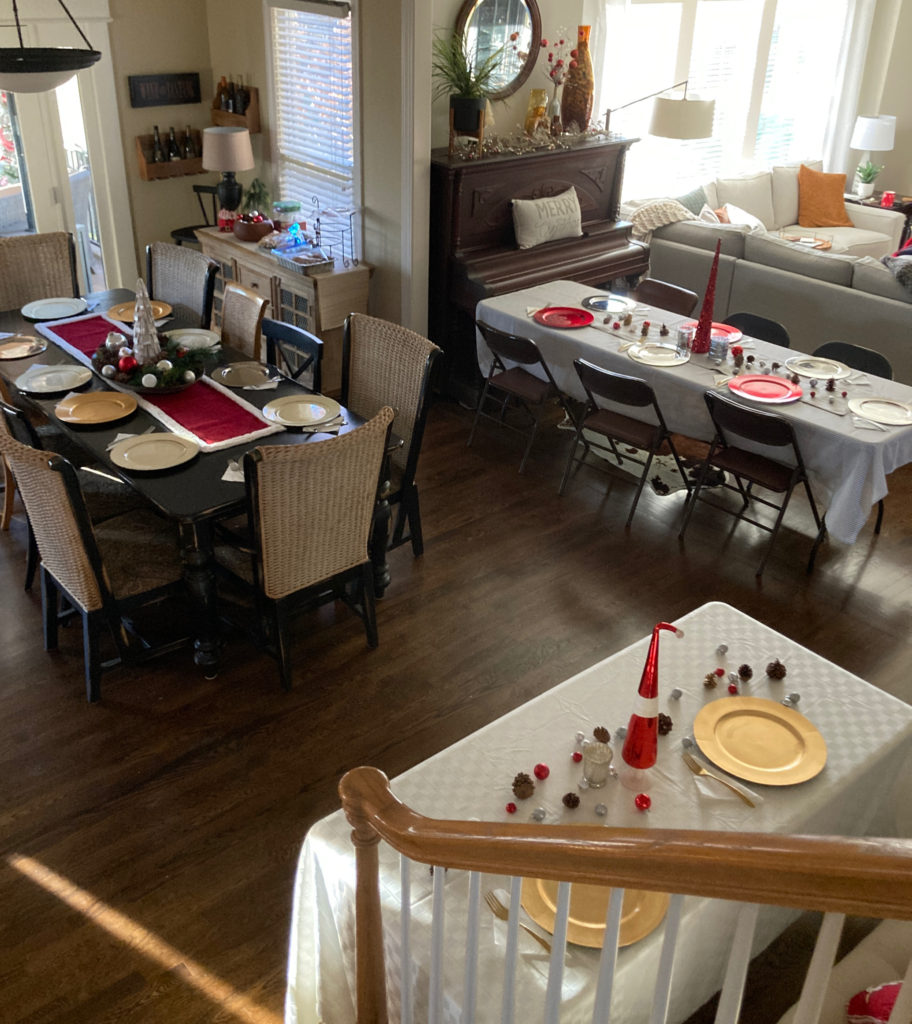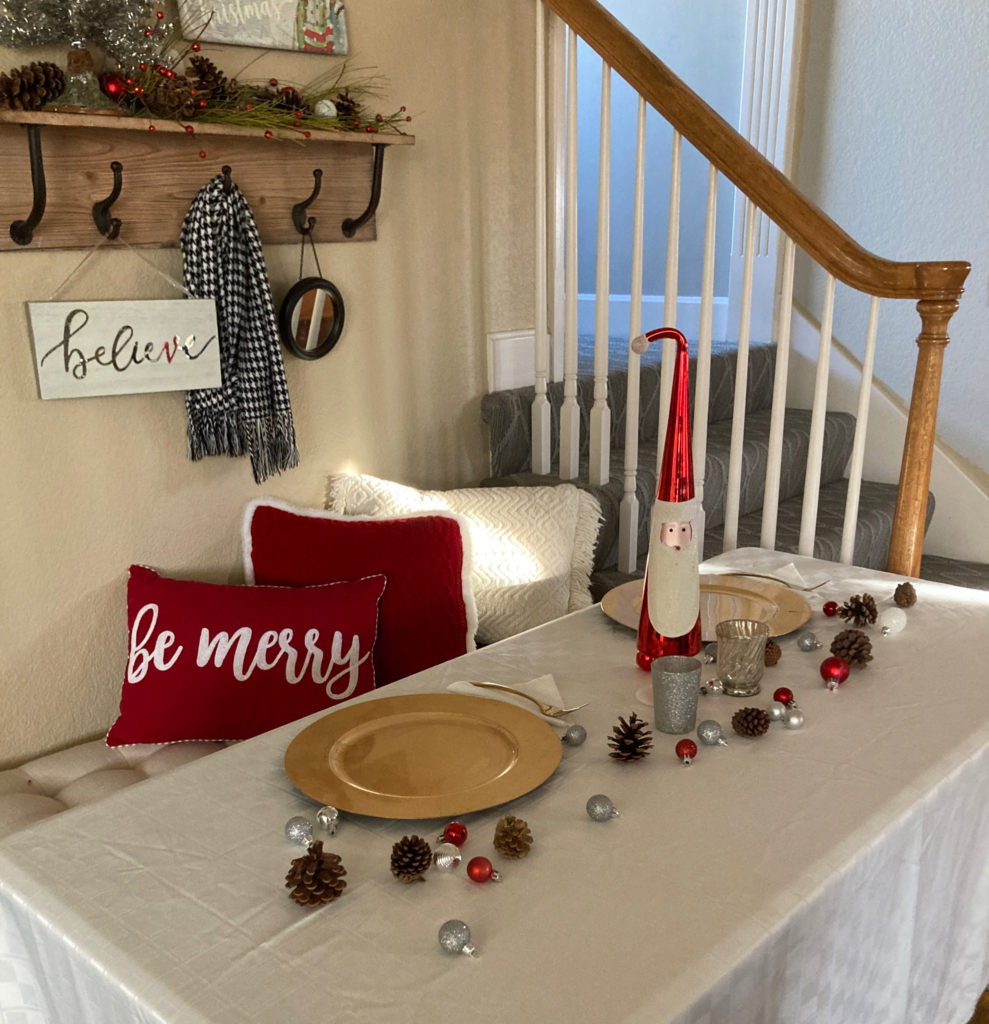 to this set up for 7 in a matter of minutes yesterday afternoon.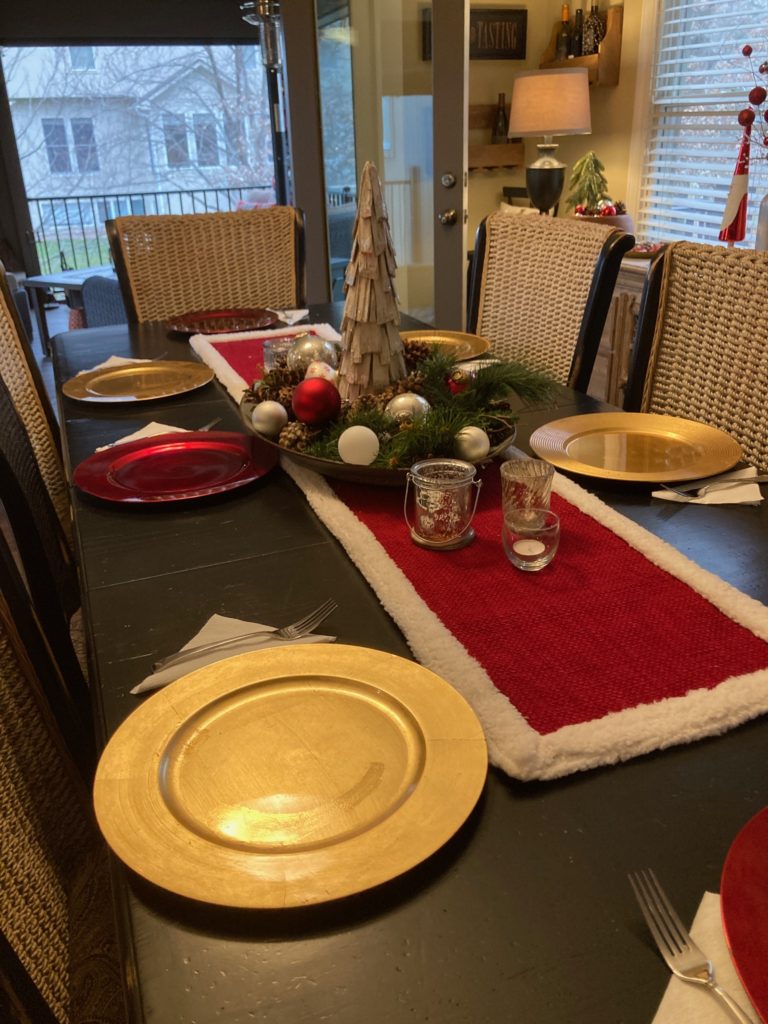 Fevers and sore throats prevented 12 from coming. I was so bummed as I know they all were too. And the kids. Ugh….I hate to think of having to cancel plans for kids on Christmas Eve just a few hours before it's supposed to start.
We still were able to have Mikes parents, Jake and Jordan and Wrenley over. The baby seems to be waiting until after Christmas, which is what Mom was hoping for so she could spend her Christmas morning at home.
While learning we were downsizing, I was in the middle of making this…..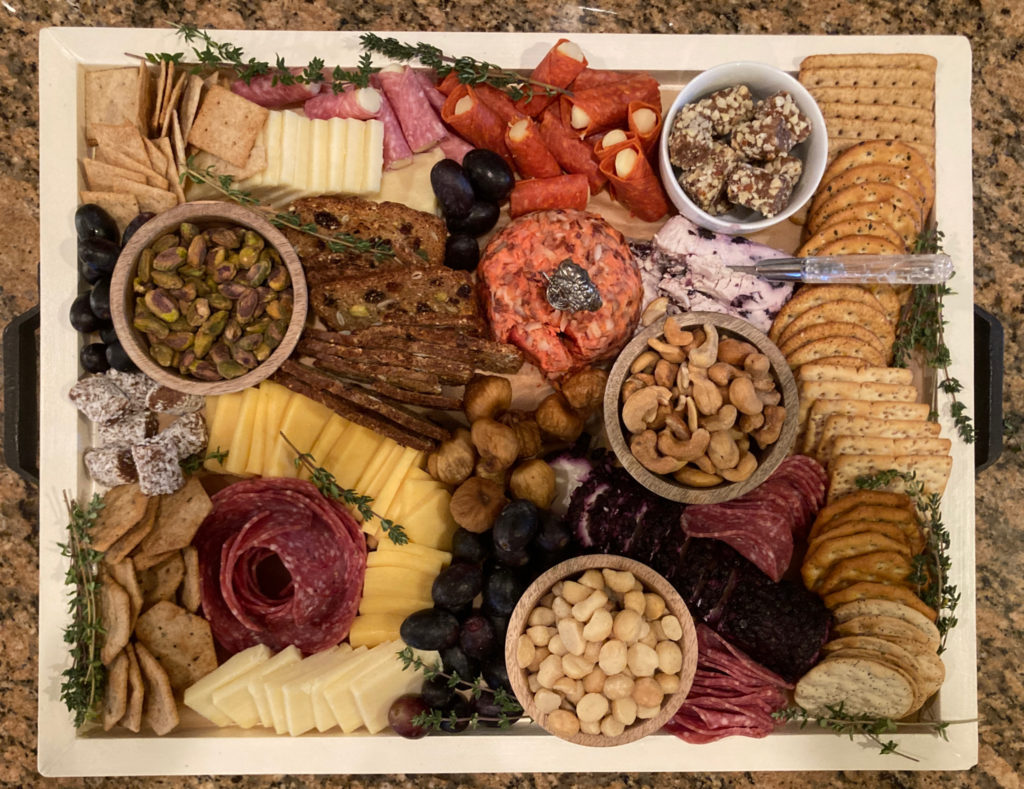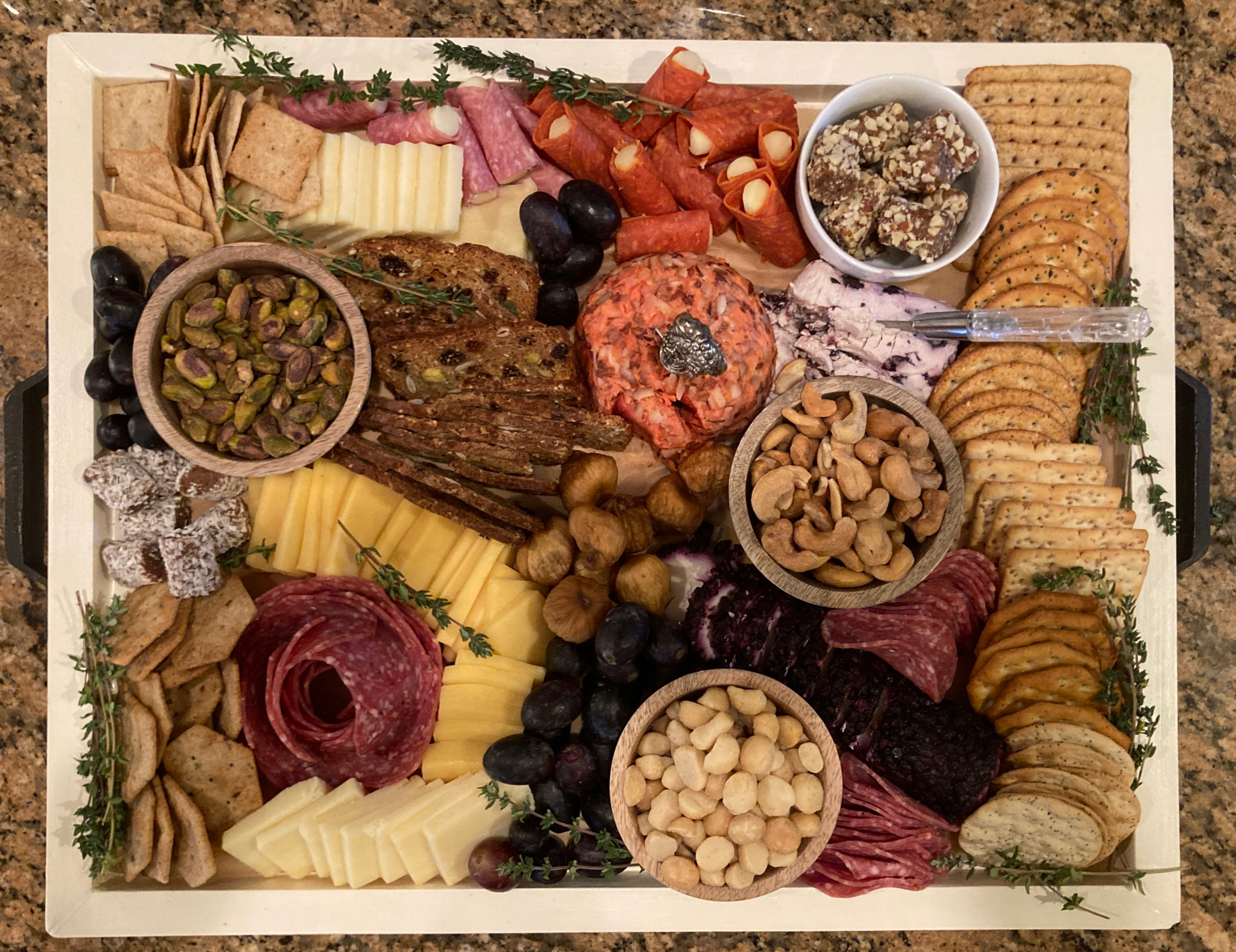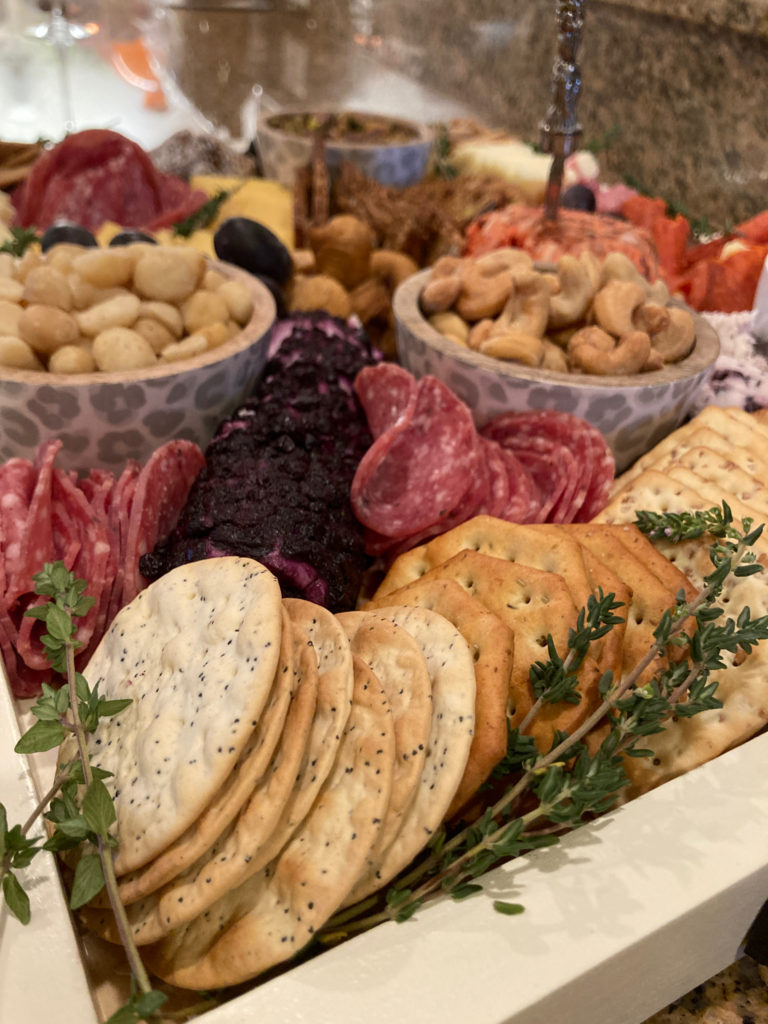 The 7 of us didn't make a dent in it, but I loved how it turned out!
Dinner was Alfredo from a local Italian Restaurant, Lasagna from Costco (seriously, this is the best…lol. It really is!), Caesar Salad and bread.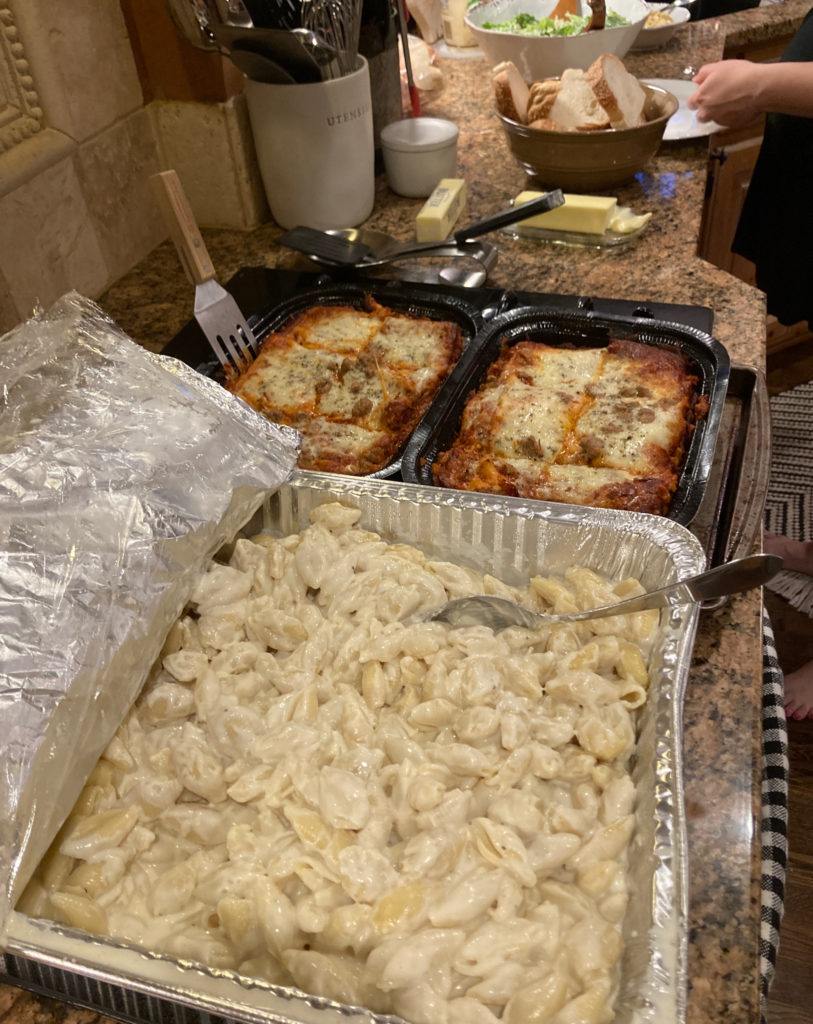 After dinner, Grandma, myself and Wren worked on a gingerbread house. Well, Wren worked on it. She loves any kind of craft/art project!
I think everyone was gone by 7:00.
I'd never made a chocolate martini before, but after having one with my girlfriends earlier in the week, I decided to give it a go at home.
Mike and I finished the evening on the deck with a fire going, watching It's a Wonderful Life sipping on a Chocolate Martini.
Not the evening we were expecting or hoping for, but thankful for the evening that we did have.
Merry Christmas Friends!
"love the life you live, live the life you love"