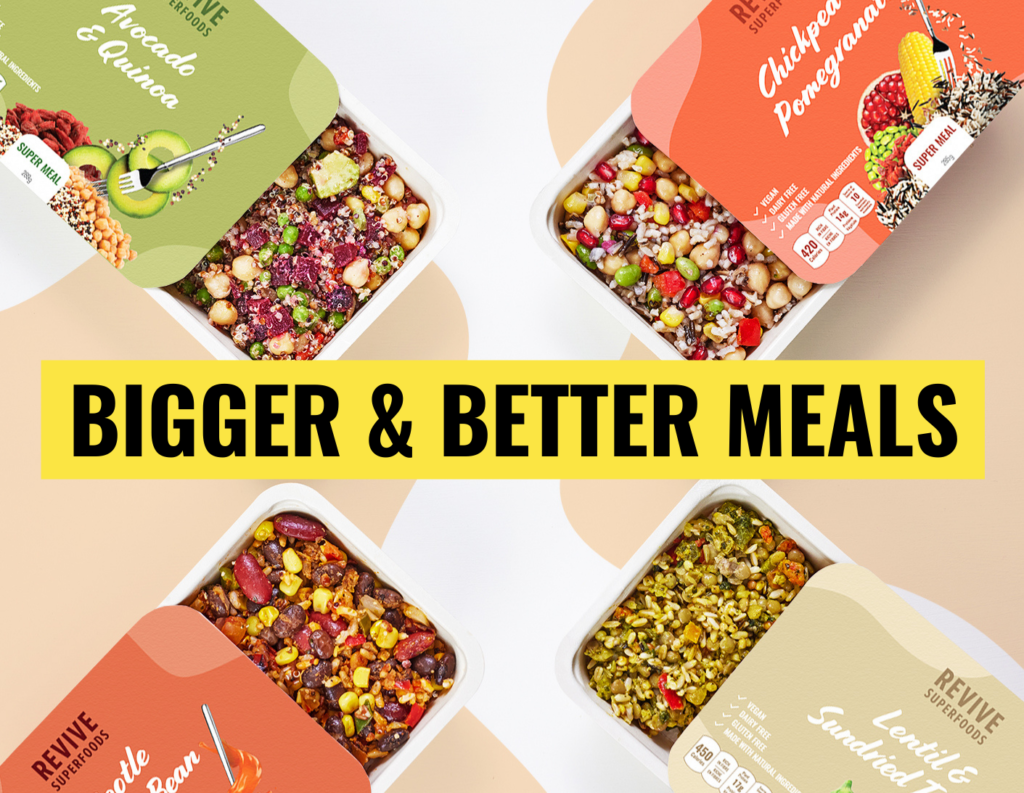 You asked, and we delivered. Over the past few months, we've been working hard to make your experience with Revive Superfoods better than ever. 
Through reviewing your invaluable feedback on having bigger portions and more flavor, our team of chefs and nutritionists made some upgrades to our Super Meals:
     

40% bigger than before, keeping you fuller for longer

     

More protein, fiber, and flavor

     

Enhanced nutritional profile

     

Prepared with olive oil, instead of canola oil

      Packaged

in microwave-safe trays
Rest assured, our commitment to only using the highest quality ingredients remains unchanged. Our super meals are plant-based, dairy-free, packed with superfoods, and contain no artificial flavors or artificial colors. Everything is flash-frozen at peak nutrition to maintain freshness and taste. All ingredients are whole, clean, and all-natural.
In terms of packaging, our Super Meals now come in microwave-safe trays which make them more convenient to heat up, and easier to enjoy on the go. We've also made sure that they're biodegradable and 100% recyclable! 
Whether you're heating up our Super Meals in the microwave, or over the stovetop, you'll have a delicious and nutritious meal ready to enjoy in 5 minutes. 
As we continue to expand our flavors and products, we thank you for your continuous feedback and support.
We're so excited for the new products we have planned for the coming year, and can't wait to share them with you. Stay tuned!