Good morning! It's a sunny one here!
It truly is the Christmas season. This cute little Christmas tin appeared in our mailbox yesterday from a sweet neighbor. Homemade treats are so much fun to receive. I may need to hide this from myself. Sooooo good.
These have greeted me by the coffee pot for the last four mornings. They remain unopened. Three of the grand kids were going to spend the night this past weekend. One of them ended up not feeling well, then another, so our sleepover had to be cancelled. I bought these cinnamon rolls for the kiddos and every morning I've looked at them and thought…..I bet those would be great with my coffee.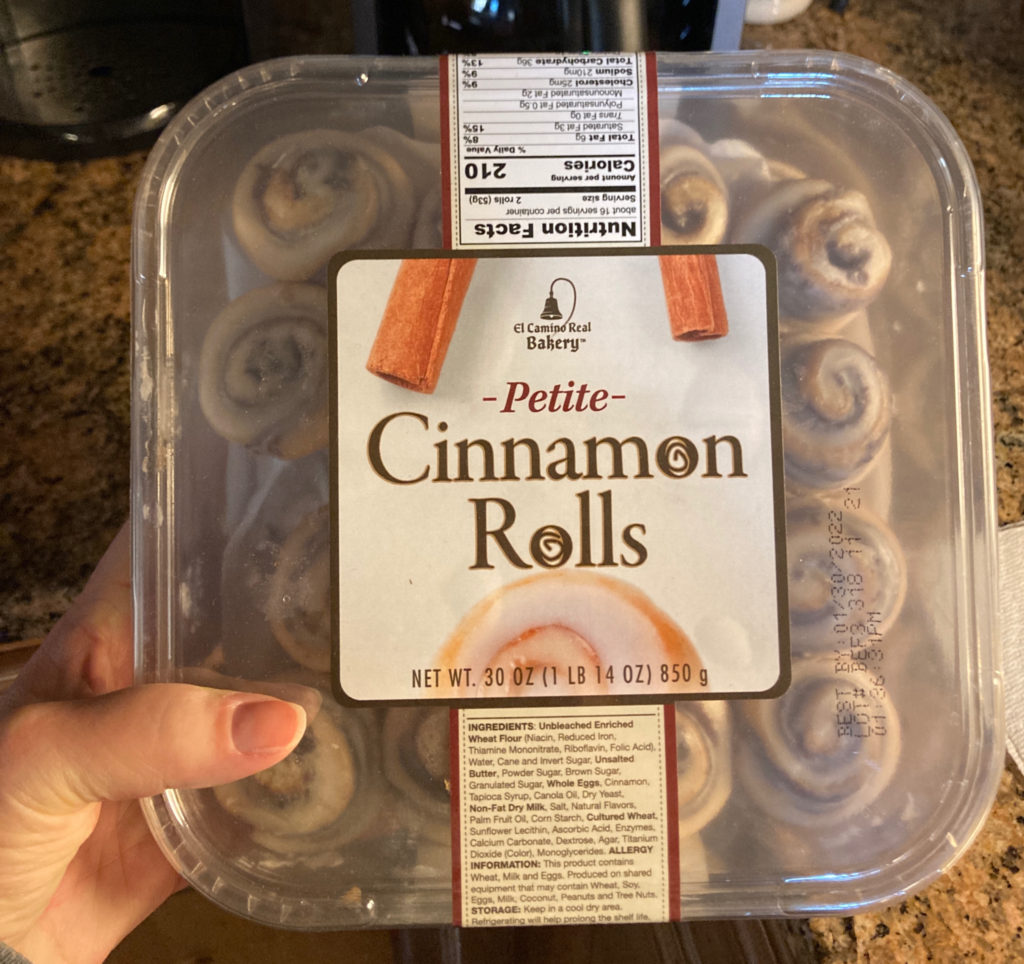 Still, unopened, but they were staring at me HARD this morning!! May have to take these over to my mom today. She loves her coffee and sweets together.
I know that these next few days will be filled with holiday treats and sweets, a big challenge for me. I have avoided buying several of my holiday favorites this year. This is probably the hardest time of the year for me to find balance. Once I have a taste of something, I don't do well just having a little because I keep thinking about how good it taste. I do better when I pass all together on certain things. Saying no all the time gets hard too. I know I'm not alone here.
Having plenty of foods around that are healthy and that I enjoy will help me pass on the ones that make me feel like crap, so I'll grab a few favorites today.
Move in Day!
Guess who got to sleep in their new house? After three months of working like crazy every night and every weekend, Jake moved his sweet little family into their house!
There are still some things to do, but they are in and ready for Christmas and a new baby. They are hoping the little guy will wait until after Christmas so they don't spend Christmas in the hospital, but we all know, when he's ready, he'll be here.
Wren was a little concerned that Santa may not know how to find them in the new house, so she drew a map for him and the Elf on the Shelf appeared in the new house on a suitcase with the map!! All is good.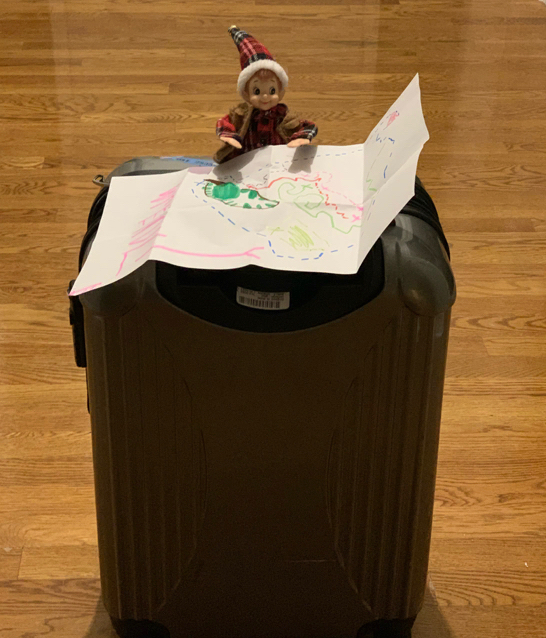 Holiday Movie
Do you have a favorite holiday movie? Or maybe two or three?
During our Christmas Light tour the other night with my girlfriends, we shared a few favorites. One friend mentioned The Bishops Wife, an old black and white movie with Cary Grant, who I love. I ended my day yesterday watching it and it was such a good movie!!
What is your favorite Christmas movie? I'm a sucker for an old movie.
Out the door for a walk and a few quick errands that include the grocery store, grabbing some favorite foods to help keep me from going overboard and some veggies to balance it all out.
Breakfast
Coffee, Almond Milk
Lunch
The last of the Trader Joe's Butternut Squash Hash with pork sausage.
Snack
Homemade trail mix
Dinner – I had cooked up quite a bit of taco meat for caulirice taco bowls, not nachos, but this happened anyhow.
Nacho plate with Turkey Taco meat, chips, black beans, cheese and taco sauce.
Get some fresh air. Watch an old movie. Curl up with a good book and a cup of hot tea. Do some baking. Call a friend.
Whatever makes you happy today, do THAT today and make it a great one!
"love the life you live, live the life you love"