This baked salmon with mustard recipe will make fish night into something special.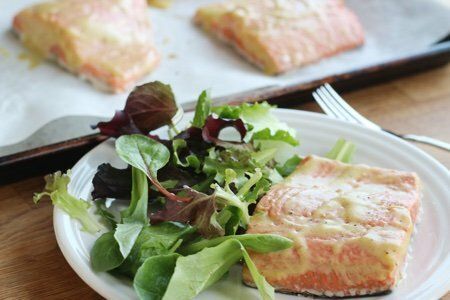 I think we all get bored with the same old boring roasted fish. My baked salmon and asparagus recipe is good BUT it the fish is flavored with lemon, salt and pepper. I happen to love this recipe but not all the time.
In my scintillating and popular post How to Cook Salmon from Frozen, I use lemon, salt and pepper, and a little bit of dill. Neither recipe is very creative but now they are incredibly low in Smart Points.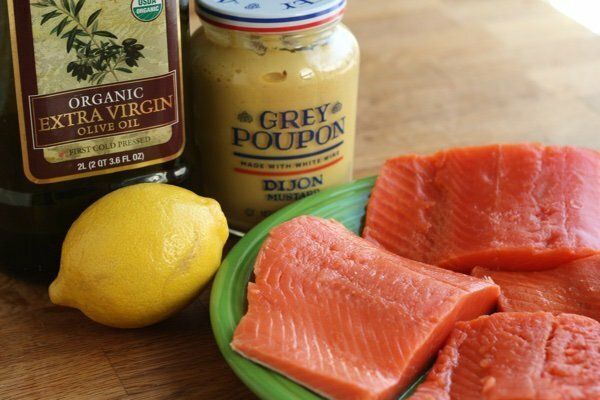 Most of us already have Dijon mustard in our pantries so this baked salmon is a simple fix for dull salmon. I also like to use spice rubs and blacken the salmon but I don't do that in the winter because it smokes up my kitchen.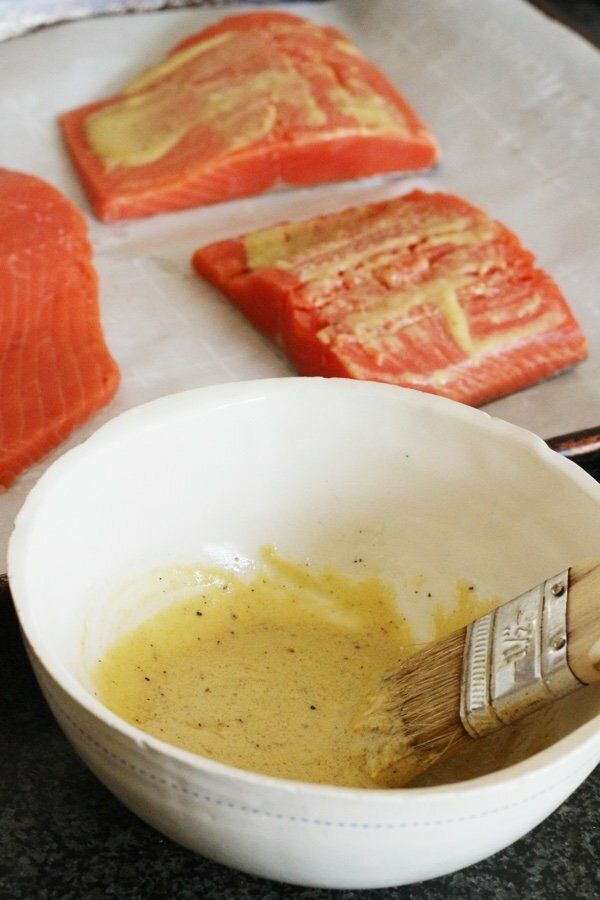 All of my family ate this up without complaint. I bought wild Alaskan Sockeye salmon, which I find at Costco for $9 per pound. It is in the frozen section and comes in 6 ounce fillets which are very handy for a weeknight dinner. I keep a stash of this in my freezer.
I know how expensive sustainable fish is so it is more of a treat than I would like it to be. I happen to love salmon and will eat it poached, smoked, baked, roasted, whatever!!
If you buy farmed Atlantic salmon it is supposed to be grown in an indoor recirculating tank. Since the fish is dead, I can't ask it where it lived so the next best thing is to look for an Eco-Certification from the Aquaculture Stewardship Council which certifies salmon farms. It is a little blue badge with a check mark.
I did not cook this fish from frozen but I don't see why it wouldn't work. I would bake it for about 30 minutes at 400 F with the glaze on. It should be great!!
How do you dress up your salmon?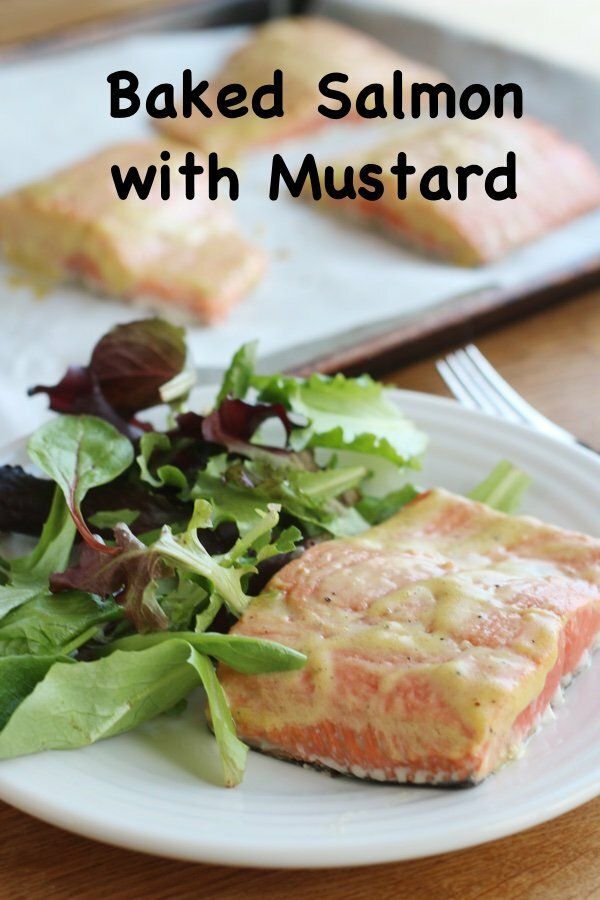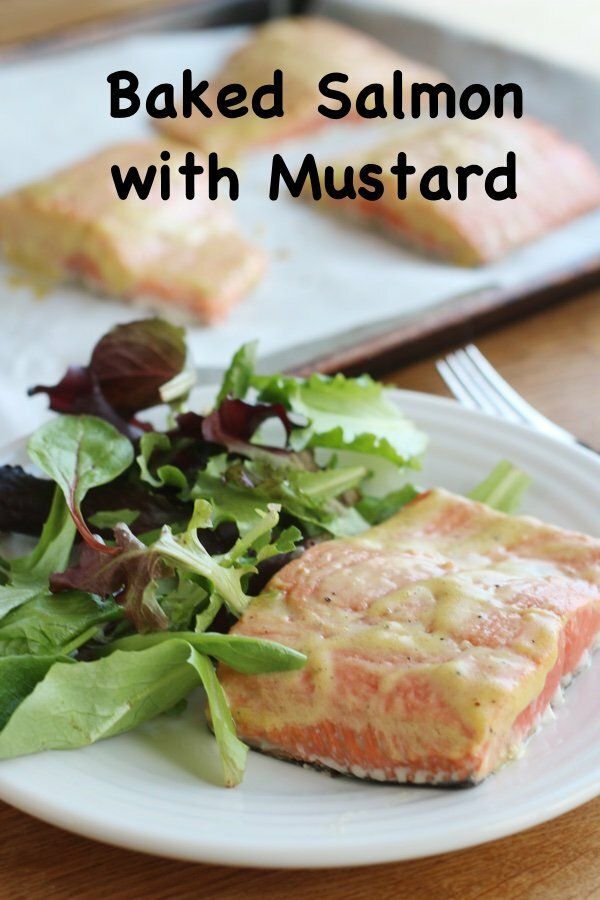 Baked Salmon with Mustard Recipe
Makes 4 servings
Ingredients
1 tablespoon extra-virgin olive oil
1 tablespoon Dijon mustard
1 tablespoon fresh lemon juice
salt and pepper
4 pieces salmon fillet (about 6 ounces each), with skin
Instructions
Heat the oven to 425 degrees. In a small bowl, mix the olive oil, Dijon, and lemon juice. Place salmon fillets on a rimmed baking sheet or in a glass casserole with the skin side down. Using a spoon or brush, lather mustard mixture onto the fish and top with salt and pepper. Bake for 6 to 8 minutes until no longer bright red. The fish will be a bright pink and a bit flaky. Serve with a salad or side vegetable.
Nutrition Facts
For one salmon fillet = 259 calories, 14.2 g fat, 2 g saturated fat, 0.3 g carbohydrates, 0.1 g sugar, 33.2 g protein, 0.2 g fiber, 200 mg sodium, 1 Freestyle SmartPts
Points values are calculated by Snack Girl and are provided for information only. See all Snack Girl Recipes
---
Other posts you might like:
---