When a cookbook author uses a headnote to tell you to bookmark a page, I've learned to do it. That's exactly how I found myself baking these brilliant Chickpea Chocolate Chip Cookies. Emma Zimmerman enthusiastically included the recipe in her new cookbook, The Miller's Daughter: Unusual Flours & Heritage Grains: Stories and Recipes from Hayden Flour Mills. The cookies are made with chickpea flour, tahini, and brown sugar for a brilliant twist on peanut butter chocolate chip cookies. The texture is crisp at the edges and soft-centered with oozy puddles of chocolate throughout.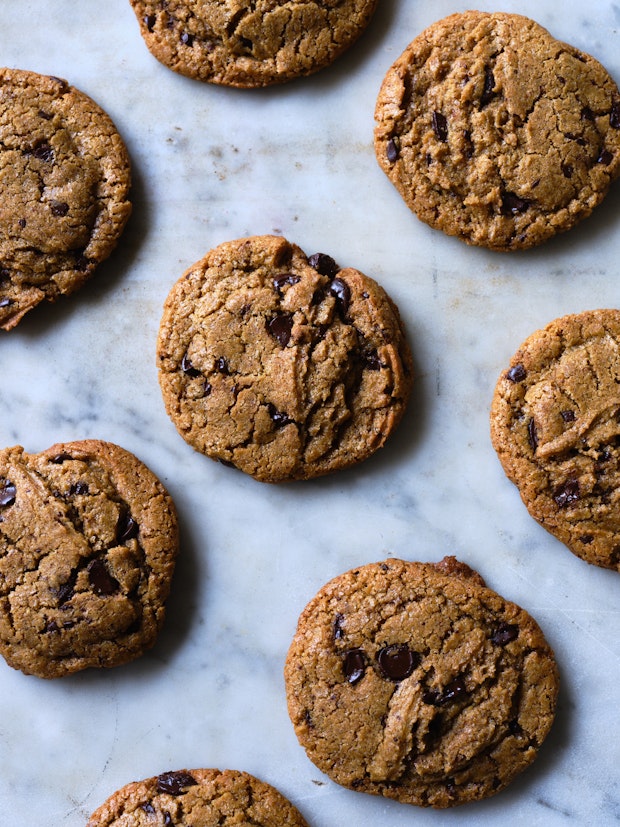 The Miller's Daughter
I was hoping to catch a glimpse of Emma's new book before it was released. Emma and her father run Hayden Flour Mills on the outskirts of rural Phoenix, Arizona where they champion rare, near-extinct heritage flours and ancient grains. If you've only ever baked with all-purpose white flour, exploring the world of grains and flours like the ones Emma and her father grow and mill can be a complete game-changer. Creatively, it opens up a world of flavor and depth. Environmentally, growing these grains improves crop diversification and reduces mono crops. And, eating a diverse range of grains and pulses helps to keep your microbiome happy. So, big wins on many fronts.
The Miller's Daughter cookbook has chapters on: White Sonora, Heritage Bread Wheat, Farro, Barley, Einkorn, Corn, Durum, Chickpeas, Oats, and Rye.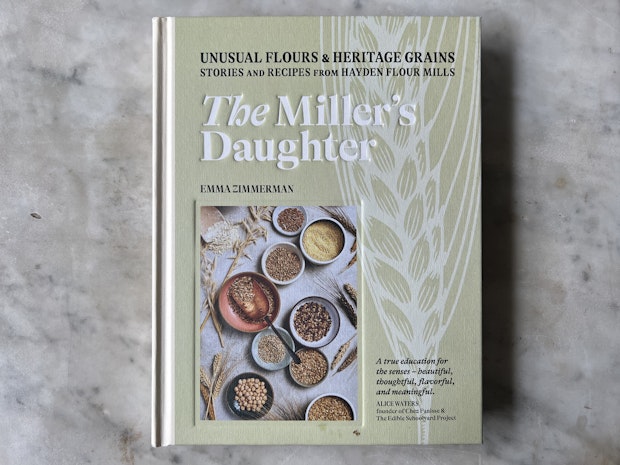 We were heading east last month with the Airstream and my hope was that maybe we could visit Emma and the mill as we would be in the general vicinity of Phoenix. But the winds were SO BAD the whole time we were towing that we had to drive extra early in the mornings when the winds were calm and stayed parked as much as possible aside from that. It made "winging-it" with our schedule difficult. And although I didn't get to congratulate Emma in person, she was kind enough to send me the book which arrived shortly after we got home. If you love baking and cooking with unusual flours, whole grains, and the like as much as I do, I suspect you'll love this book. The story of how their mill came to be is an inspiration for anyone thinking about starting a passion-driven business in the food space. Also, Emma's dress game is exceptionally strong.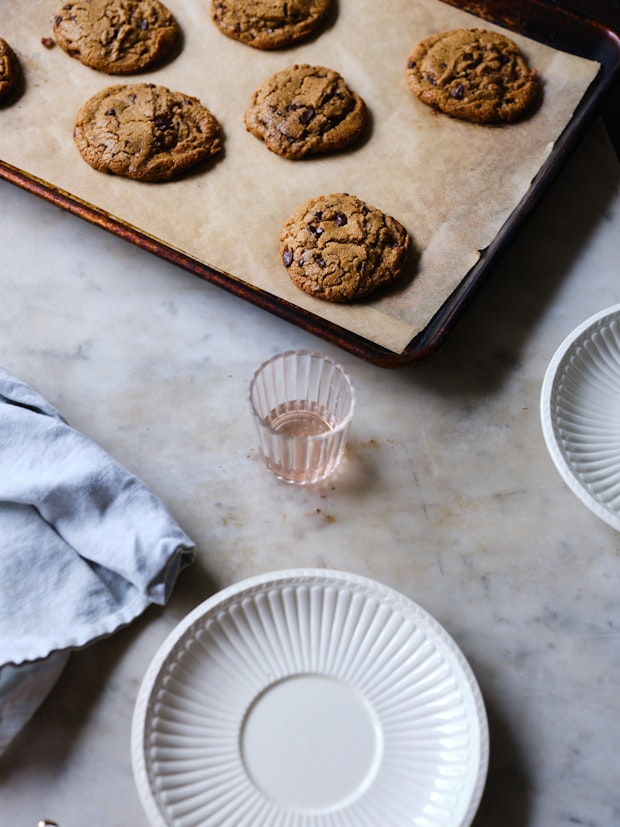 Chickpea Chocolate Chip Cookies
These cookies sit in the chickpea chapter, and rival some of the best chocolate chip cookies I've had. They're sophisticated on the flavor front, and when baked to golden-edged perfection, the texture is a journey in itself. You get a bit of snap at the edges once the cookies have cooled, and dense chewiness as you work toward the center of the cookie. If you love a good chocolate chip cookie, I have to second Emma's sentiment and encourage you to give these a go.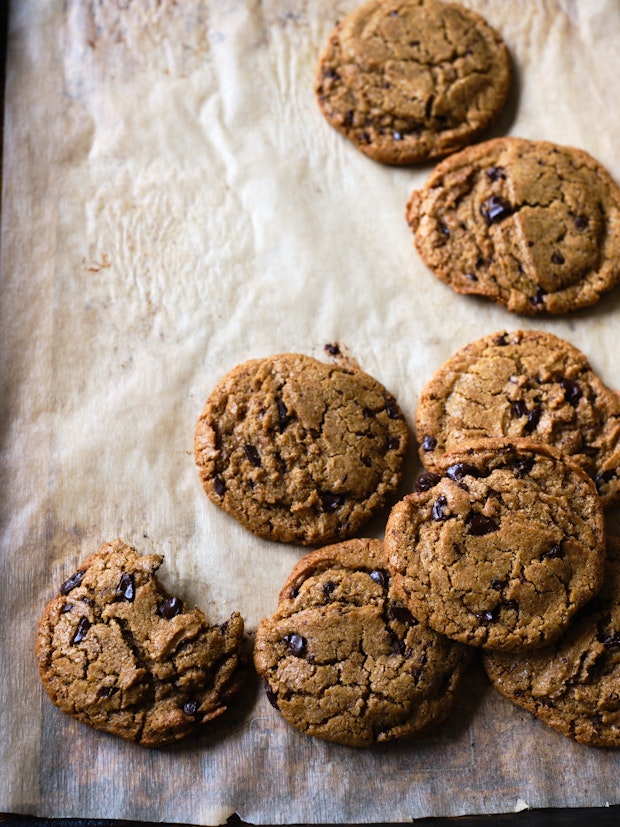 A Couple Tips
Chocolate

: Use a good dark chocolate chip here, or chunks. I used Guittard 63% extra dark chocolate baking chips, and they were just right. I don't love "perfect" chips in my cookies, so I gave them a quick chop before folding into the batter. Bingo.

Freezing

: These cookies freeze well. So, if you end up wanting to bake a bunch and save some for later just set them out on a counter to come back up to room temperature. They also bake beautifully from frozen dough, just tack on a few extra minutes to your baking time.

Size

: Emma bakes these bite-sized, using 1 tablespoon of dough per cookie. After a few batches, I've landed on 3 tablespoons of dough per cookie as my preferred size for this recipe. It's the size of my favorite cookie scoop, and gives me the texture I like in a cookie like this. Play around & experiment!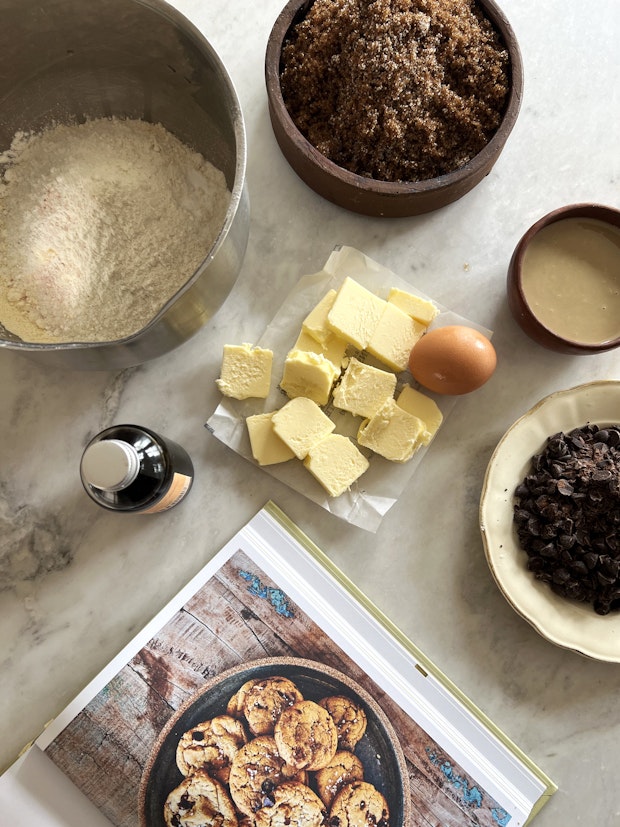 Links and Inspiration
If you're looking for more inspiration and ideas of how to explore these amazing flours and grains, here are a few links to point you in the right direction.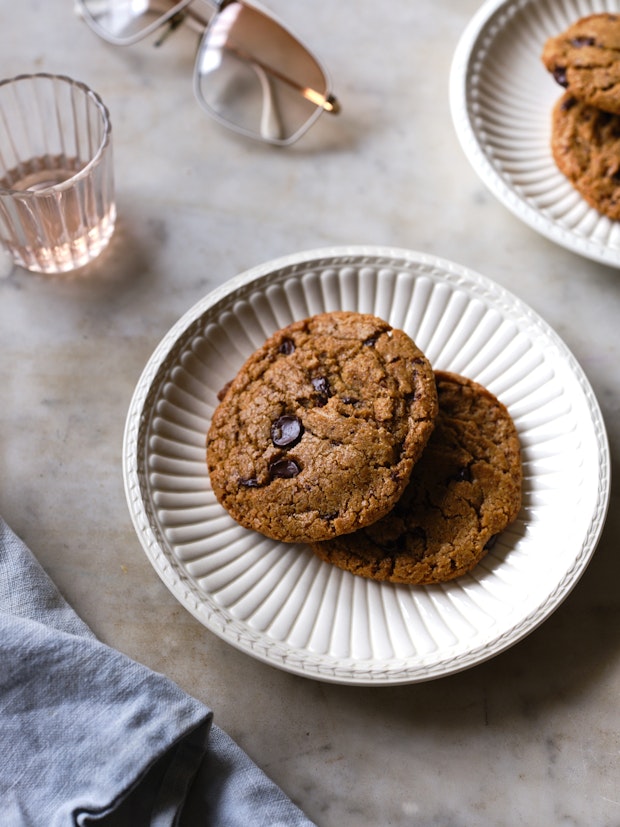 Please let me know if you make these! Or if you try any other recipes from Emma's book. The next recipe I'm going to make is the Saffron Strawberry Galette with Messy Rye Crust, and then I plan to jump into a few of the savory recipes. If you're looking for more after baking these, here's where all the cookie recipes live. Happy baking!