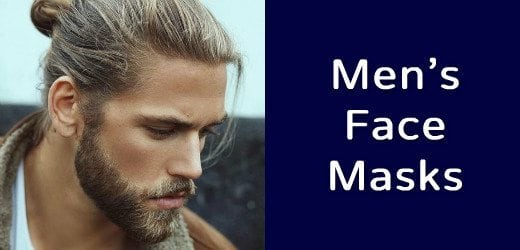 Men's Face Mask Best Choices
Hunting for a good men's face mask? Trying to assess which men's face mask is best for your skin type? Is your goal to have more attractive skin?
If the answer is yes to any of these questions, you've come to the right place. The fact of the matter is most of the information on the web about men's face masks is pretty skimpy.
When you do find something of interest, you are forced to read through a bunch of bravado about "still being a man" if you decide to use one. Guys, I'm here to say you'll find no such nonsense here.
That's because the men's personal care market is a multi-billion-dollar industry. You have nothing to feel "weird" about or apologize for. In fact, you should feel good about wanting to look your best. It's that simple.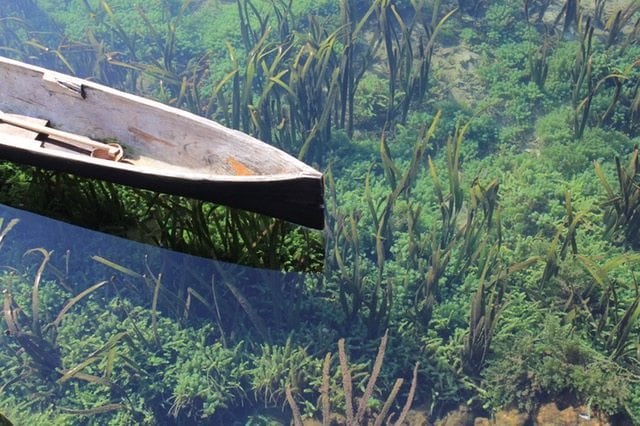 Mask Personal Story
On summer morning several years ago, I went on a canoe tour in the upper Dells of Wisconsin. Unsure of where our group would meet, I asked a female park ranger for assistance.
After pointing me in the right direction, she said, "I hope you brought some sunscreen today. For a guy with such a handsome face, I'd hate to see it get burned from the sun."
I thanked her and smiled. That's when she added, "If you need anything else, feel free to come back and ask."
Her kind comment made my day. Who wouldn't feel good about having an attractive woman say something nice like that? And while I'm already spoken for, that doesn't mean I didn't appreciate the compliment.
There's something to be said about being noticed by a stranger.
I'm mentioning this as a backdrop to what follows. The fact of the matter is men do care about their appearance. While the topic may not be part of our regular bro-talk, all of us know there is a direct connection between self-esteem and perception.
That's why I decided to run a meta-analysis of the best men's face mask products. Using consumer feedback and reviews as my guide, I data mined scores of different products to uncover the best products.
Cool stuff, don't you think? Here is the basic list broken down by skin type. Be scroll down to get specifics on each.
Best Men's Face Masks By Skin Type
| BRAND | NORMAL | OILY | DRY | COMBO | SENSITIVE |
| --- | --- | --- | --- | --- | --- |
| Gentlemen's Facial Mask | x | | | x | |
| Anthony Deep Pore Clay Mask | | x | | x | |
| Dead Sea Mud Mask | x | | | x | |
| Task Essential Red Mask | x | | x | x | x |
| Facial Mask Sheets for Men | x | | x | x | |
| Mr. Smith Clay Face Mask | x | | | x | x |
| Pure Biology Clay Mask | x | | x | x | |
| Purifying Clay Mask | | | x | x | x |
| Aria Starr Natural Dead Sea Mud Mask | x | x | x | x | x |
| Green Tea Matcha Mud Mask | | | x | x | x |
| 24K Gold Facial Mask | | | x | x | |
| Shea Hydrating Mud Mask | | | x | x | x |
| Alaskan Glacial Face Mud | | | x | x | |
| Mizon Vital Up Mask | | | x | x | x |
| Dead Sea Mud Mask Sky Organics | x | x | x | x | |
| Boscia Green Tea Oil Control Mask | | x | | x | |
| Rugged and Dapper Mineral Mask | | x | x | x | |
| Clay Mask for Men 5Th Street | | x | | x | |
| Men's Science Cleansing Mask | x | x | x | x | x |
| Insta-Natural Facial Rose Mask | | | | x | x |
| Evanhealy Green Tea Mask | x | | | x | x |
| Charcoal and Black Sugar Mask | x | | | x | x |
| Body Shop Tea Tree Mask | x | | | | x |
| Fine Vine Mud Mask | x | | | x | x |
| Brickell Purifying Mask | x | | | x | x |
That said, we're going to be covering a lot of information in what follows. I encourage you to read this entire page so that you can make the wisest choice for your personal needs.
After all, we're talking about your mug.
In this article, you will learn:
The unique nature of a man's face
How men's skin differs from women's
Five different skin types in men
Designer vs. niche face masks
Why price doesn't always correlate with quality
The basics of picking a good men's face mask
How to apply a men's face mask
The ideal number of times per week to use a product
Men's facial mask tips
Seasonal considerations
Myths about masks and men
As a matter of full disclosure, any mask that you see on this page is linked to Amazon; an organization that I am currently an affiliate with.
Finally, at the end of this guide, I've also included a poll so that you can chime in on your personal motivations for using a mask.
Don't worry, your vote is completely anonymous.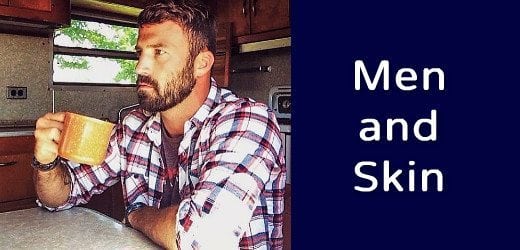 Men's Facial Skin
Here is what you need to know. The skin on a man's face is thicker, oilier and more porous than a woman's. It's also suppler. While that may sound like a good thing, there are downsides – lots of them.
First, guys are more likely to experience breakouts. Additionally, we tend to develop deeper, more pronounced wrinkles over the course of time than the ladies.
Once you hit your late 20's to early 30's, the bodily process of protein synthesis in males begins to slow down dramatically. As a result, your face gets zapped of a vital substance called collagen.
You may be wondering what that term – collagen – means?
Basically, collagen is a ten-dollar term used to describe the gelatin like substance the body pumps into your skin. It fills the dermal layer, making it look smooth and attractive.
That's why dudes in their 20's have such tight faces. Their skin is loaded with collagen, which in turn makes them look wrinkle-free.
According to the British Journal of Dermatology, as you keep growing older, the amount of collagen production in your body decreases (Shuster , Black, & McVitie, 1975). And because your skin is thicker, your wrinkles become more noticble.
Obviously, genetic and environmental variables need to be factored into the dynamic. Some guys will naturally produce more collagen than others. But generally speaking, you can expect a decrease in collagen with each passing year.
And while you can spend big bucks on dermal fillers, like Juvaderm and Voluma, your goal should be to encourage natural production collagen first before reaching for the needle.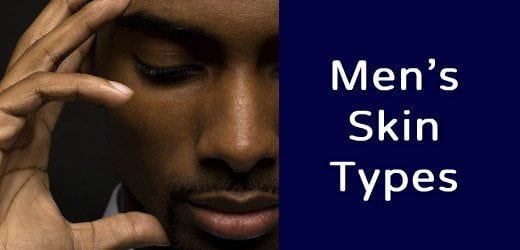 Men's Skin Types
When you hear the term  "skin type" in relationship to men's skin care products, understand this is a top level term that is used interchangigbly for facial masks, scrubs, creams and, lotions.
Many of these products are labeled for use with specific types of skin. The most common ones are normal, dry and oily.
While their catagories may make sense intuitively, it's best to read about each one so that you can make the best decision when choosing a product for your needs.
1. Normal
A person is considered to have normal skin when the following characteristics are present:
Very few imperfections
Not particularly sensitive
Pores that aren't very visible
Generally radient skin tone
2. Combination Type
Some men have skin types that hold a combination of features. In these sitautions, you will typically see:
Dry or oily in some areas
Black heads
Noticible shine
Scattered dry patches
Somewhat uneven skin tone
3. Dry Skin
Should you have a dry skin type, features are easier to detect because they are more pronounced. Common signs of dry skin include:
Red, patchy areas
Scaley
Roughness
Visible lines
Dull complection
Nearly invisible pores
4. Oily Skin
A common skin typology is oily skin. Heredity, environmental factors and stress can all contribute to oily skin issues. As a result, some men have stress pimples (see post). It's characteristics are fairly noticible and include:
Enlarged pores
Thick complextion
Pimples of different sizes
Blackheads, whiteheads and acne patches
5. Sensitive Skin
When you have sensitive skin, the dermal layer has several traits that stand out. These include:
Redness or red patches
Burning
Itching
General dryness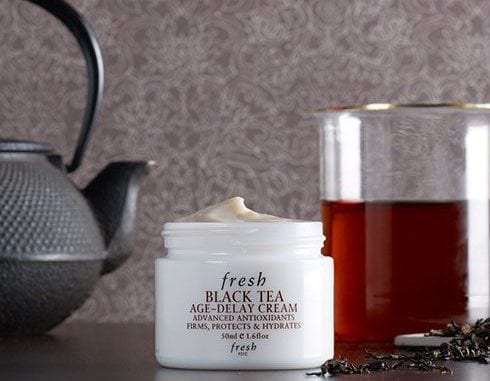 Designer vs. Face Niche Masks
There are really only two types of men's face masks. The first are designer masks. The second are niche masks. You may be wondering about the differences?
Designer masks: Just as the name implies, these are masks that are marketed in a way that promise a certain look or lifestyle. Think of brands like Clinique, Rugged and Dapper and Tom Ford. There's nothing wrong with any of them however, because they carry a name-brand label, they usually cost more. You'll pay anywhere from $15.00 to $150.00, depending upon the brand and number of liquid ounces.  Fine Vine Mud Mask is an example.
Niche masks: A niche mask is going to be a product that caters to a specific issue (skin type) and is marketed to address the problem head on. Prices can range from $10.00 to $100 (or more). Much depends upon the product type, ingredients used and number of liquid ounces. Brickell's purifying product is an example.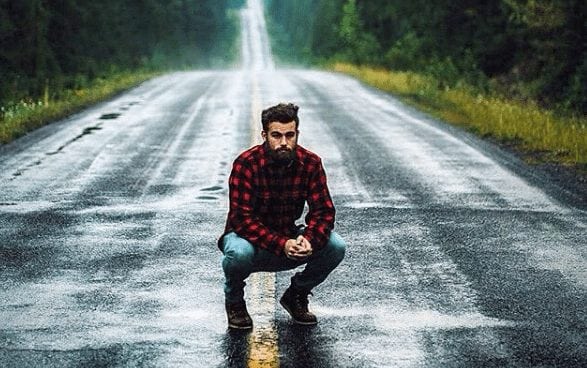 Men's Face Mask Pricing Mistakes
Because men typically don't talk with one another about buying personal care products, we often make the mistake of assuming that higher prices equal higher quality.
Guys – I'm here to tell you that it's simply not true!
There are many excellent face masks on the market that that don't cost a ton and do an effective job with detoxifying, smoothing and firming. An example can be found in Rugged and Dapper's clay mask (see Amazon).
I'm sharing this insight with you because many masks use the same materials in the ingredients. Just because a product has the label of a big brand on it doesn't mean it's great.
Finally on this point, bear in mind that generally speaking, grooming products are not regulated by the Food and Drug Administration (FDA).
This means some of the claims the masks make aren't subject to the same scrutiny as prescription skin products.
How to Pick a Men's Face Mask
Now that you've learned the essentials of skin types, it's time to look at how to pick the best men's face mask for your grooming needs.
I'll preface this area by stating that before you put on any product, you'll want to wash your face first with a cleanser that is designed for men. See this post on men's facial cleansers to learn more.
Here are some general guidelines to consider when choosing a product:
Determine your skin type. If you are unsure, talk to your dermatologist.
Ask yourself what you are hoping to achieve. For example: Fewer lines, smoother skin, oil reduction or anti-aging (or all four).
How often will you need to use the product? Daily, twice a week, more?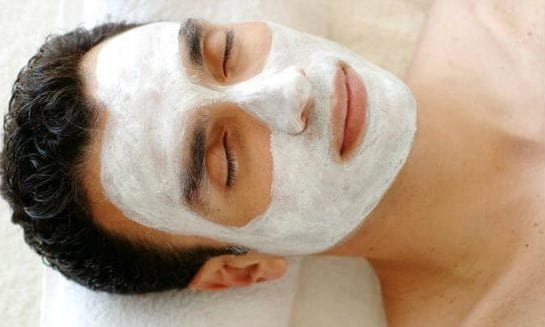 25 Best Face Mask Options for Men
What follows are 25 best face mask options for men. I've broken down each of the previously listed skin types mentioned above. Under each type, I've made five suggestions using data analysis.
FYI: Listings can change over the course of time. Generally speaking, the men's face masks listed below have stood the test of time and delivered the results guys were looking for.
I'll give you a chart first that names the product and addresses the benefit of each mask.
Under the table, you'll find a narrative description of the product that offers more details. Links to Amazon that reveal pricing have also been included.
Let's get right to it!
NORMAL SKIN TYPE

1. The Gentlemen's Facial Mask
This one is a great mask for men with normal skin. It targets the T-Zone to absorb oil [nose to lower forehead]while detoxifying. The charcoal leaves skin leaving smooth and soft.

2. Anthony Deep Pore Clay Mask
If you need something to clean your pores and also acts as an anti-aging masks by firming, consider the Deep Cleansing Pore Clay mask by Anthony Logistics. A little bit goes a long way so spread on thin.

3. Dead Sea Mud Mask
Great all around mud mask for normal skin types (and combo) that uses black mud that's been harvested from the Dead Sea. This one will pull out debris from your skin, leaving your face smooth and clear. Couples as an anti-aging mask.

4. Task Essential Red Mask
I like this particular mask for men because its great for problem skin types that fall into the normal range. This guy hydrates, detoxifies and boosts skin collagen to help create a powerful anti-aging effect.

5. Facial Mask Sheets for Men
If you need something that helps with oil production, rejuvenates skin and helps to promote a youthful glow, you might want to consider this facial sheet mask that's specifically designed for men. Made by MLMSY.
COMBINATION SKIN TYPE

6. Mr. Smith Clay Face Mask
If you have a combination skin type and find that your face has a mix of dryness, oiliness and patches, a good product to consider is Mr. Smith's Clay Face Mask. It's good because the mask pulls out impurities while offering a smoothing and evening effect.

7. Pure Biology Clay Mask
Do you need something to treat combination skin that also addresses dark spots (see dark spot on face removal post)? If so, you wouldn't be alone. This is a common issue among men. An effective product to look at is Pure Biology's Clay Mask. Reduces pores and removes blackheads. Great anti-aging qualities.

8. Purifying Clay Mask
If you prefer natural products that don't contain harsh chemicals, a great choice for combo skin type is Geneva Naturals Purifying Skin Clay Mask. This guy extracts debris from the pores and tightens. Contains natural ingredients like cranberry and Bentonite. Awesome anti-aging product for your medicine cabinet.

9. Barber Pro Face Putty Mask
Need something that evens skin tone, pulls out toxic debris and tightens? Consider the Barber Pro Face Putty Mask. It comes in an invididual packet and free of parabens. Great pick for travel or road trips where you won't be gone long.

10. Aria Starr Natural Dead Sea Mud Mask
I have to say this is one of my favorites and one that I try to use at least once a week. The mask yanks out impurities, tightens and also firms. Amazing anti-aging skin product. Made from natural elements.
DRY SKIN TYPE

11. Green Tea Matcha Mud Mask
The nice thing about this mask is that it not only delivers powerful moisture to the dermal layer, it also acts as a great anti-aging product. Reducess redness, blemishes and dryness. Pulls out blackheads and helps to reduce acne.

12. 24K Gold Facial Mask
If you need a product that moisturizes, tightens, cleans and firms, First Botany offers an amazing mask with this 24K Gold mud. Many men who have used it have shared with me that the mask helps give them a more youthful look. Great for use in winter or cold weather climates.

13. Shea Hydrating Mud Mask
If you need something that offers serious hydration to dry skin, consider the Shea hydrating mud mask. It goes on somewhat thick, which is to be expected. Use once a week. All natural, making it a real plus!

14. Alaskan Glacial Face Mud
Super product that delivers moisture, tightening, firming and cleaning. Certified organic. Helps to promotion collagen production. Mineral mud taken directly from Alaska's River Delta.

15. Mizon Vital Up Mask
This is a mask that delivers the product directly to the skin via osmosis. Very effective in helping men with dry skin. One of the only products that actually contains collagen. A very effective sheet mask.
OILY SKIN TYPE

16. Dead Sea Mud Mask Sky Organics
Men who have oily skin can benefit from an organic mask that reduces oil, forces out blackheads and minimizes pores. An excellent choice if you have oily type skin. Packed with natural vitamins and minerals.

17. Boscia Green Tea Oil Control Mask
I've used this mask and am here to tell you it absolutely helps to control oily skin. Like many of the company's products, this one is a peel off type. Helps to also pulls out blackheads and whiteheads. Type of mask you would want to use once or twice a week.

18. Rugged and Dapper Mineral Mask
Super product for men who have oily skin and/or struggle with acne. Goes on smooth and leaves your skin feeling supple. I like this one because you don't feel greasy afterwards. Good choice for anti-aging, too!

19. Clay Mask for Men 5Th Street
This is a terrific all around mask for removing oil, minimizing pores and reducing lines that make you look older. Gentle on the face and doesn't leave your skin red like so many other products. Helps with acne, too.

20. Men's Science Cleansing Mask
Great all around mask for oily skin. Helps to remove impurities, suck up oil and leave skin with a brighter tone. Helpful with preventing acne and good as an anti-aging product for your face.
SENSITIVE SKIN TYPE

21. Insta-Natural Facial Rose Mask
If you have sensitive skin and don't want a bunch of harsh chemicals on your face, this is a good choice. Brightens, moisturizes and firms. A great anti-aging choice that can be used once or twice a week.

22. Evanhealy Green Tea Mask
Looking for something that exfoliates, firms and tightens? Need something that also delivers moisture. This green tea masks does all of this and more. Cleans pores and absorbs oil from dermal layer. Leaves skin feeling soft and fresh.

23. Via Mega Mud
Uses green tea and hyaluronic acid to clean and treat wrinkles. Helps to minimize the appearance of pores and contributes to a more youthful look. Powerful peptides help to stimulate dermal layer for collagen growth. Good for sensitive skin types.

24. Charcoal and Black Sugar Mask
I personally use this product and love it. Made by Freeman, it instantly detoxifies and exfoliates. Helps to remove dead skin cells, revealing a brighter, more youthful face. Sucks out excess oil very effectively. I'm always amazed at how this one leaves my face feeling soft.
25. Body Shop Tea Tree Mask
Good for sensitive skin. Removes oil and debris from pores. Non-drying mud that can be used 2-3 times a week. Helps to reveal matted skin and get rid of shine. Made with tree oil which is known for its purifying abilities. Good all around mask for men.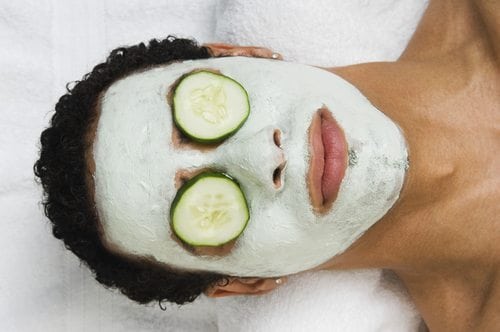 How to apply men's face masks
All face masks come with specific directions for application. Make sure you read the label with care. What I'll say here is that because men tend to be in a rush when using grooming products, we don't always allow enough time for the product to work.
Bottom line: If it says leave on for 15-minutes, do what it says. Some masks contain special ingredients that require you to remain still while the product's anti-aging attributes absorb through the dermal layer.
How often should men apply a face mask?
The best approach is to follow the directions listed on the back of the product's box or label. Some masks suggest you use only once or twice a week. Others can be used more frequently.
If you have oily skin, it's very possible that a scrubbing mask needs to be used daily. Should your skin type be combo, a mask may only need to be used once a week.
What about washing mask off face?
Because some masks are actually cleansers, you can simply rinse the product off with warm water. That said, the mud masks will require a bit more effort – and some help, to fully remove from skin.
Never use soap to remove the product from your face. If you do, you run the risk of drying out the dermal layer and stripping it of collagen.
Your best bet is to use an all around safe, gentle skin cleanser. An excellent one to consider is from Cetaphil. It's recommended by dermatologists and does a great job at cleansing and hydrating. See Amazon's price.
Should I use moisturize after?
The answer to that question will depend upon the type of mask you used. Some require no moisturizers. Others will. Check the label to see what's recommended.
When I use a mask for removing oil and firming, I go for a moisturizer that helps to reduce redness and calms. There's lots of these on the market. If you are looking for a comprehensive  guide, checkout this post on the best men's face moisturizer options.
Facial Mask for Men By Season
Best type of mask to wear according to season
| Fall | Winter | Spring | Summer | Year Round |
| --- | --- | --- | --- | --- |
| Hydrating | Hydrating | Drying (clay) | Drying (Clay | Combo type |
If you live in a climate that experiences the four seasons, it makes sense to own several different types of masks. For example, you probably won't apply a hydrating mask during the height of summer.
In winter, you'll want to use something that delivers moisture as opposed to something drying.
Some guys buy two or three different masks and use them during different seasons. If you aren't sure what's best to use, consider a combination product that can be used during anytime.
Because your skin is unique to your person, figuring out what to use seasonally is a process of trial and error. This is why I encourage guys to get to know their skin well.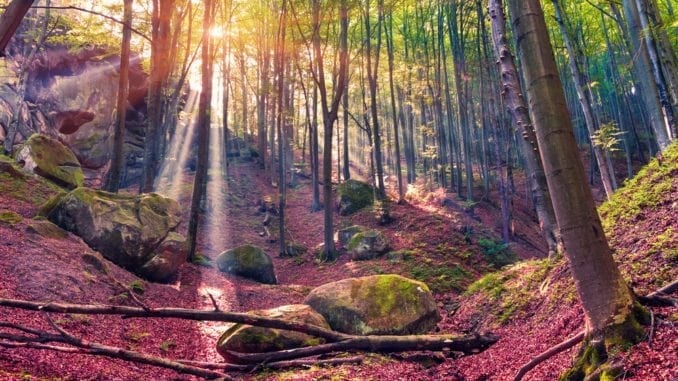 Men's face mask myths
One of the things that sucks about guys who use grooming products are the associated myths. Actually, they are nothing more than stereotypes.
While I can't list them all, I've tried to focus on the biggies. Now remember, these are just myths.
If men use masks, it says something about their sexual orientation.
Real men don't use facial masks.
You can't be rugged and use a mask.
Using masks will make your skin look like a girls.
Only white men need masks.
Only black men need masks.
Younger looking skin isn't possible with a mask.
Male celebrities don't use masks.
Sheet masks for men aren't effective.
Men who use masks aren't really men.
Wrap Up
As a man, you should absolutely take pride in focusing on your appearance. One of the most manliest things you can do is exercise your self-confidence by investing in how you look.
If you have time, be sure to check out my page on how to look more handsome for men.
Hopefully, the information and tips suggested here were helpful to you. Please be sure to share with other guys who may need guidance on this topic.
Oh, here's men's face mask poll I talked about at the start of this post!
Thanks for stopping by!
Related Men's Topics: