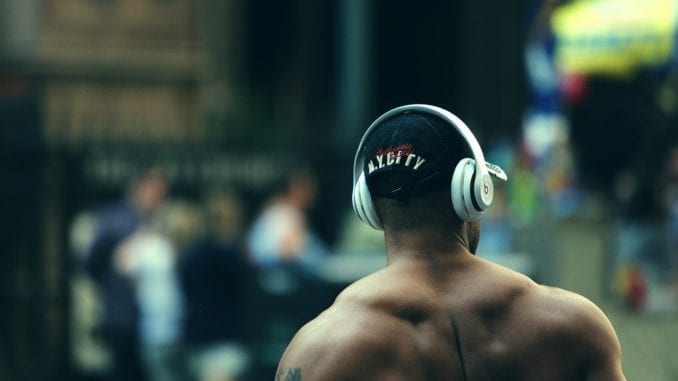 Top self-help podcasts for depression and anxiety
Hunting for the best self-help podcasts? Searching for a show that gives practical information on depression and anxiety? Need some tips for living a calmer life?
If so, you wouldn't be alone. Self-help podcasts have become all the rage in recent years, particularly as among folks who desire natural pathways to wellness.
But finding a quality show to listen to isn't always easy. That's because there are thousands of programs to choose from. If you've ever swiped through iTunes, you know exactly what I mean.
Complicating matters more are the ambiguous names attached to some shows. The truth is, many of them deal with self-help but you'd never it going by the title.
And so part of the reason why I put this post together was to help simplify the process. Let's face it – most of us don't have forever and a day to conduct searches.
So, without further ado, I'm going to share 15 of the best self-help podcasts I could find. As a matter of full disclosure, one of them happens to be mine.
Hey, I've got to give myself a plug somewhere, right?
At any rate, the shows are listed below. FYI: The links go to Apple podcasts but if you on an Android device, you'll also find them on Google Podcasts. Just type in the show's name in the search.
Check it out.
1. Men's Self Help Podcast
If you are looking for a podcast focused on coping strategies, wellness tips, relationship coaching and mental health, The Men's Self Help Podcast may fit the bill.
Each podcast is personally scripted and recorded by me – editor of GC. On many shows, I answer an email sent by a listener about a relatable life challenge. Using a solution focused approach, the material shared on the show is designed for men and women. Available on Spotify.
I'm the show's host – Dr. John Moore
2. Anxiety Therapist Podcast
I've listened to many of the shows on Anxiety Therapist Podcast and have to say the information shared is practical and meaningful. What I like about the content of each show is the mindfulness-based approaches to wellness.
Each episode is hosted by Licensed Psychotherapist Frank Sasso. Gain a deeper understanding about anxiety and depression and learn new coping strategies. I can't speak highly enough about this show.
Listen to the Anxiety Therapist Podcast
3. The Hardcore Self-Help Podcast
If you are looking for a straightforward, no-nonsense approach to mental health challenges, you might want to give this show a try. Speaking for myself, I can tell you that I am a subscriber and listen to every episode.
Hosted by psychologist Dr. Robert Duff, you'll dive deep into a variety of issues ranging from anxiety to depression to erectile dysfunction (plus a lot more).
Listen to the Hardcore Self-Help Podcast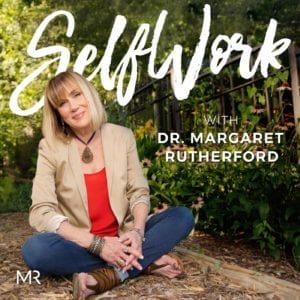 4. Self-Work with Dr. Margaret Rutherford
This is an amazing show that focuses on a number of mental health topics but particularly anxiety and depression. I'm super impressed with Dr. Margaret's down to earth style and the way she explains complicated issues in a non-clinical way.
On most of her shows, she reads a question or concern from a listener. The insights she offers are so helpful. I've shared her show with many people. Many of the topics seem to be female focused but honestly, all of them have wide applicability.
5. Terrible, Thanks For Asking
Sometimes, laughter really is the best medicine. That's why I like the podcast, "Terrible, Thanks For Asking". The host of the program – Nora McInerny – encourages listeners to be upfront and unashamed about their mental health challenges.
There's lots of banter involved that is interwoven with the reality of depression, anxiety and other life challenges. If you want something to lighten your day, this podcast may be exactly what you need.
Listen To Terrible, Thanks For Asking
6. Not Another Anxiety Show
Wonderful podcast if you are looking for practical approaches to anxiety and panic. There a good mixture in the discussions that toggle between mental health issues and coping strategies.
The show is hosted by Kelli Walker – a wellness coach and registered nurse. Honestly, there is something for everyone here and worth checking out.
Listen to Not Another Anxiety Show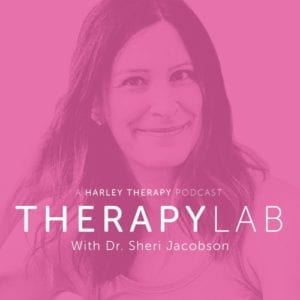 7. Therapy Lab
Curious about how therapy works and the different modalities? Are you a fan of psychology and want to know more about various theories? If the answer is yes, you'll love this show.
Hosted by psychotherapist Dr. Sherri Jacobson, the podcast truly answers questions about how therapy works. Worth checking out, particularly if you are curious about various approaches to wellness.
8. The OCD Stories
Hosted by Stuart Ralph, the OCD stories takes a close look at the world of obsessive-compulsive disorder through the lens of people who have and the clinicians who treat it.
This show is particularly interesting to me because I have OCD and have been open about this for many years. If you are looking for an informative program that truly educates, consider giving this one a shot.
9. Popcorn Psychology
I recently stumbled across this show and was very impressed. The shows hosts are a trio of clinicians who examine movies through the lens of psychology. One of my favorites is the episode that focused on Avengers: End Game
If you are looking for something fun but nerdy at the same time, you'll truly dig this podcast. Well, at least I do. Sometimes, it is good to look at our humanity through film.
10. Recovery Unscripted
Are you in recovery? Trying to reinforce positive concepts on your path to sobriety? If so, this is a show you may wish to consider.
I like this show because it offers fresh perspectives on addiction and wellness. The show's host, David Condos, speaks to a variety of guests, including influential figures who are walking the path of sobriety. Hear personal, first-hand stories that are sure to inspire and motivate.
11. The Hilarious World of Depression
Obviously, mental health is not something to laugh about but we sometimes need to take a step back and see things through the eyes of humor. In turn, this allows us to laugh and separate ourselves from the darker sides of mental health challenges.
On this show, you'll hear from comedians, actors and people in the public eye reveal their personal stories and journeys. Show put out by American Public Media.
Listen to the Hilarious World of Depression
12. The Psychology Podcast
If you are looking for a show that is educational, informative, funny and thought provoking, this podcast is one to consider. The show's host – Dr. Barry Kaufman – helps listeners gain new insight on all things psychology.
What I like about the show is its ability to breakdown concepts in simple, easy to understand ways and without the clinical jargon.
Listen to the Psychology Podcast
13. Sexology
As the show's title suggests, this podcast is all about intimacy. The link to mental health, including anxiety and depression, are the episodes that focus on how these issues can impact things happening (or not happening) in the bedroom.
Given the nature of the show, it is important to keep in mind that the material may not be suitable for all listeners. That said, if you are looking for something insightful and different, you may want to give it a shot.
14. The Anxiety Guy
Looking for a show that is all about anxiety? Need insights on fear, panic, worry and depression. If so, this is a podcast you'll want to try out.
Hosted by Dennis Simsek, listeners are offered various coping strategies to work through a number of life challenges, including generalized anxiety disorder. Great for helping to reduce stress too.
15. Calmer You
Are you searching for a podcast that focuses on anxiety with coping strategies? Do you want to hear from experts in the field of anxiety and mental health? If so, this show could be what you are looking for.
Hosted by Chloe Brotheridge, author of 'The Anxiety Solution', you'll be treated to many different approaches to anxiety with guidance on ways to move forward.
Wrap Up
The self-help and self-improvement podcasts for anxiety and depression listed here are a small sampling of what is available online. I've tried to pick the best but there are new shows coming out each week. I highly encourage you to do your own searches to discover the latest.
As time goes on, I will update this list. Thanks for stopping by and happy listening!